Your life's work, secured by ours
At Smokescreen, we build simple and intuitive solutions that enable companies to predict threats, detect attacks, and respond to breaches. Our products have helped security teams around the world detect threats where others have failed.
Our Roots
Before Smokescreen, our founding team ran high-end red team and breach readiness assessments for some of the world's largest companies, showing them how their security systems could be bypassed.
They were good at it and it was fun. After a while, though, they grew frustrated with the fact that they were consistently able to break in despite the 'state-of-the-art' solutions in their customers' environments.
They kept asking themselves, "what would catch guys like us?"
Smokescreen is the answer to that question.
Our story
While deception has been around for a while, it was still mostly academic and experimental due to the complexity of making it work at scale. But the idea stuck.
We began hand-crafting digital traps for highly targeted organisations that could not afford a breach; places where other defences had regularly been defeated. It worked — and how! They caught things that were invisible to 'state-of-the-art' products.
This was our genesis; our 'a-ha' moment. Smokescreen was born.
We focus on making targeted threat detection simple, so even smaller security teams can punch above their weight.
Our team, your team
Meet the folks behind the product and our customers' success. These people work at Smokescreen, but they also work for you. This team is the reason our customer support is the stuff of legend. They're here to help, even if you're not a customer yet.
SAHIR HIDAYATULLAH
Chief Executive Officer
RAVIRAJ DOSHI
Chief Operating Officer
BHAVESH KOTHARI
Chief Technology Officer
KALIDAS SURAPANENI
Chief Revenue Officer
RESHAD PATUCK
Chief Research Officer
Rishika Mehrotra
Chief Marketing Officer
SUDARSHAN PISUPATI
Chief Technology Evangelist
ABHISHEK PARIKH
VP - Strategic Initiatives
Preekshit Gupta
Sales Director - APAC & MEA
JACINTA FERNANDO
Head - Customer Success
Giving Back
Open source
Smokescreen is proud supporter of multiple open-source projects. Our base platform is a hardened version of FreeBSD, and we contribute back to the BSD community in a number of ways.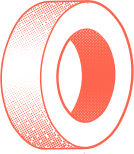 The Climate Crisis
We aim to be completely carbon neutral and pledge to plant trees to offset our carbon footprint.